Releasing Enema on Toilet






If you are having trouble expelling the enema you can get up and walk a round if you have not expelled anything for five minutes. Walking around will help the intestines move the enema solution towards the rectum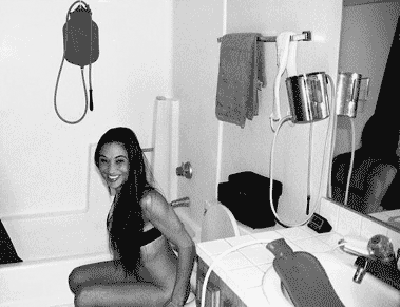 This is how you can feel after a good Enema

If you are having a hard time releasing all of the enema solution you can massage


the abdominal area in a clockwise motion this will also help the enema solution and gas to move toward the anus.
The best position for expelling your enema is squatting over the toilet. The squatting position puts pressure against your abdomen from your thighs. Iof him oft also helps align the descending and sigmoid colon and rectum.
In many countries, toilets are manufactured so that people have squat when they move their bowels. The Welles Step positions your body so that you are squatting when you sit on the toilet. Squatting supports the abdominal wall and the bowel as we bear down, brings about an easier bowel evacuation. In this way, people who use the Welles Step tend to have fewer hemorrhoids, hernias, anal fissures, varicose veins and use less laxatives. It fits under the toilet when not in use.


It is best if you place a Welles Step and then squat down over the toilet to release your enema.
You can Use your back button to return to the previous page.

For qualaity enema and colonic supplies + much much more
visit Enema Supply.Com

You will be absolutely amazed at the supply of herbs and herbal products!!


If it's about health...we're there! Yoga for the mind and body + an assortment of great products.






Coffee enemas have amazing benefits for detoxifying the liver. Try Wilson's.



Warning: Do not use enemas or laxatives if abdominal pain, nausea, or vomiting are present unless directed by your health care provider.
Rectal bleeding or failure to have a bowel movement after use of a laxative or enema may indicate a serious condition.
Discontinue use and consult your health care provider.
Statements contained within these web pages are for informational purposes only,
and have not been evaluated by the FDA.
These products are not intended to diagnose, treat, cure, or prevent any disease.
If pregnant or have an existing medical condition consult your healthcare provider before using.