Across the Knee Enema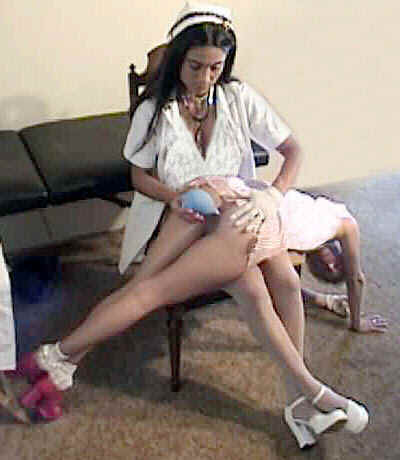 Generally a bulb syringe is used for this type of enema but an enema bag could be used also. This type of enema is very stimulating to the anus as multiple insertions are required to insure the recipient has received enough enema solution to adequately to fill the entire intestine.
Giving an enema across the knee is usually reserved for adolescents or small individuals.
Although it can be used for any sized person.
This position allows better control of the enema recipient.
Allows easy access to the anus.
Most people received their first enema in this position when they were an adolescent.
Something about having a bulb syringe used on you, makes getting an enema a much more personal experience than if it is done with a bag and hose & nozzle.
You can Use your back button to return to the previous page.

For qualaity enema and colonic supplies + much much more
visit Enema Supply.Com

You will be absolutely amazed at the supply of herbs and herbal products!!


If it's about health...we're there! Yoga for the mind and body + an assortment of great products.






Coffee enemas have amazing benefits for detoxifying the liver. Try Wilson's.


Warning: Do not use enemas or laxatives if abdominal pain, nausea, or vomiting are present unless directed by your health care provider.
Rectal bleeding or failure to have a bowel movement after use of a laxative or enema may indicate a serious condition.
Discontinue use and consult your health care provider.
Statements contained within these web pages are for informational purposes only,
and have not been evaluated by the FDA.
These products are not intended to diagnose, treat, cure, or prevent any disease.
If pregnant or lactating or have an existing medical condition consult your healthcare provider before using.