Large Volume Enema






When we talk about a large volume enema we mean an enema which will fill and flush out the entire large intestine. A normal healthy adult can usually accept anywhere between 1 to 4 qts. of enema solution, which will adequately cleanse the entire length of the colon.
The best way to cleanse the colon (Large Intestine) is with a series of enemas that increase in size until you fill and slightly distend the entire Large Intistine.
Taking a large volume enema does require some patience and especially relaxation.
Large Volume Enema Syringe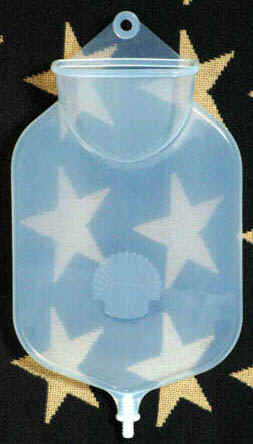 Silicone Clear Classic enema bag
| | | |
| --- | --- | --- |
| Silicone Colon Nozzle | Silicone Enema Hose/Tubing | Silicone Smooth Flow Syringe |
These are originally designed, clear one gallon silicone bags. They are not effected by time, heat or chemicals, nor as fragile as rubber. It is the very best bag that you can buy and they will last for a lifetime. Silicone Tubing and Silicone Nozzles Silicone Smooth Flow Syringe available.
Here is a great downloadable reference video for the Large Volume Enema, showing and explaining how to use a large volume enema from start to finish.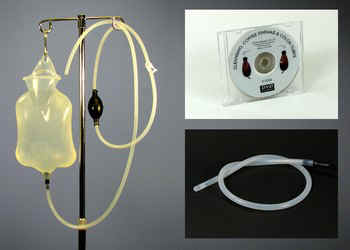 Silicone Colon Tube Flowmaster Cleansing Program
The four quart enema has been talked about and used for years. Few people are capable of taking 4+ qts. of solution in one continuous injection. A series injections that slightly distends the colon each time is more comfortable and effective in cleaning the entire colon.
You can Use your back button to return to the previous page.
For qualaity enema and colonic supplies + much much more
visit Enema Supply.Com

You will be absolutely amazed at the supply of herbs and herbal products!!


If it's about health...we're there! Yoga for the mind and body + an assortment of great products.






Coffee enemas have amazing benefits for detoxifying the liver. Try Wilson's.


Warning: Do not use enemas or laxatives if abdominal pain, nausea, or vomiting are present unless directed by your health care provider.
Rectal bleeding or failure to have a bowel movement after use of a laxative or enema may indicate a serious condition.
Discontinue use and consult your health care provider.
Statements contained within these web pages are for informational purposes only,
and have not been evaluated by the FDA.
These products are not intended to diagnose, treat, cure, or prevent any disease.
If pregnant or have an existing medical condition consult your healthcare provider before using.