Positions for giving or receiving enemas







No matter what position you choose try to relax. The more you relax the better results you will achieve.
Knee Chest Position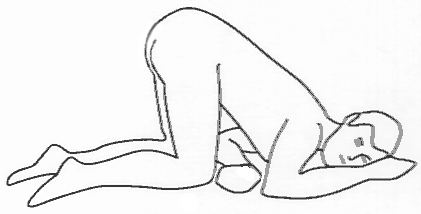 This position allows the solution to flow downhill for the first third of the enema.
Left Side Position



This position is the one most often used for giving or receiving enemas.
On Back Legs Raised Position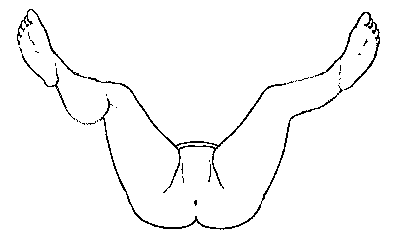 This position is probably the most comfortable to receive an enema.
On Tummy Position



The most difficult position to receive an enema, as it puts pressure on the abdomen as the enema progresses.
Sitting on commode /enema bag full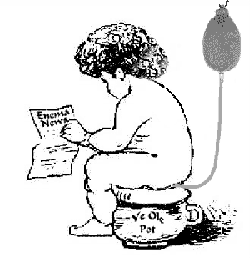 and flowing into rectum and colon.

Sitting on commode/enema bag empty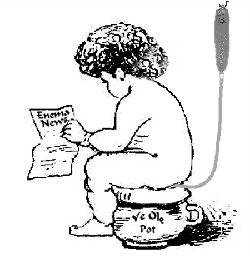 Holding the Enema
Waiting To Finish the Paperwork
You can Use your back button to return to the previous page.

For qualaity enema and colonic supplies + much much more
visit Enema Supply.Com

You will be absolutely amazed at the supply of herbs and herbal products!!


If it's about health...we're there! Yoga for the mind and body + an assortment of great products.






Coffee enemas have amazing benefits for detoxifying the liver. Try Wilson's.

File Inventory Page

Warning: Do not use enemas or laxatives if abdominal pain, nausea, or vomiting are present unless directed by your health care provider.
Rectal bleeding or failure to have a bowel movement after use of a laxative or enema may indicate a serious condition.
Discontinue use and consult your health care provider.
Statements contained within these web pages are for informational purposes only,
and have not been evaluated by the FDA.
These products are not intended to diagnose, treat, cure, or prevent any disease.
If pregnant or have an existing medical condition consult your healthcare provider before using.