Bifidonate Implant Enema Recipe

Bifidonate is an easy to use, dairy-free powder. Bifidonate works in the large intestine to keep it healthy and help deter undesirable bacteria.
Bifidonate assists in the support of healthy liver function and helps to promote regularity. Bifidonate is a dairy-free powder: Viable culture base of certified organically grown garbanzo bean (chick-pea) extract, and cellulose powder containing viable Bifidobacterium bifidum, Malyoth super strain When the presence of Bifidobacterium (or good bacteria) is elevated, there is less room for harmful bacteria to grow, keeping the intestines healthier.
What is an enema implant? A colonic implant, also called an enema implant, is a therapeutic, specially prepared solution that can be used during or after the administration of an enema and is thought to promote colonic health. Proponents of regular colonic cleansing say that the use of implants along with a

healthy lifestile

can greatly increase an individual's overall well being.

Implant Enema Recipe:
1 tablespoon Bifidonate
8 to16oz. warm filtered water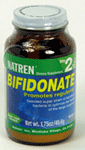 You can Use your back button to return to the previous page.


File Inventory Page
Warning: Do not use enemas or laxatives if abdominal pain, nausea, or vomiting are present unless directed by your health care provider.
Rectal bleeding or failure to have a bowel movement after use of a laxative or enema may indicate a serious condition.
Discontinue use and consult your health care provider.
Statements contained within these web pages are for informational purposes only, and have not been evaluated by the FDA. These products are not intended to diagnose, treat, cure, or prevent any disease.
If pregnant or lactating or have an existing medical condition consult your healthcare provider before using.